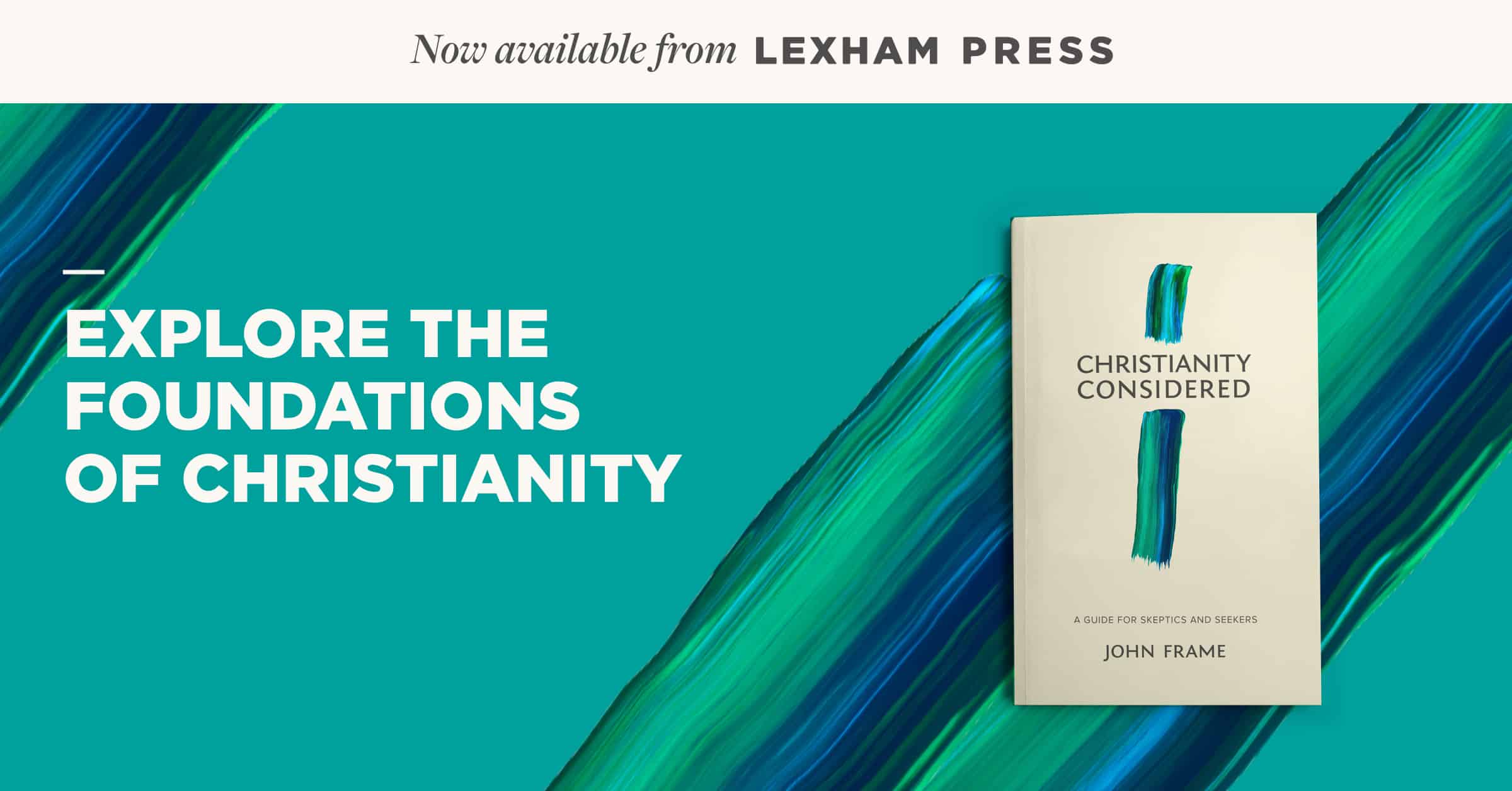 Christianity presents a new way of thinking about the world.?In Christianity Considered renowned theologian John Frame introduces the reader to the Christian religion and its unique intellectual framework, describing the key pillars of Christian thought and how these shape the Christian worldview. In this excerpt, Frame examines the vast and deep evidence for God in creation.
---
Bertrand Russell was an atheist and a philosopher. Someone asked him what he would say if he met God after death and God asked, ?Why did you not believe in me?? Russell answered, ?Not enough evidence.?
I do think a lot of people feel that way. God, if he exists, is invisible, so you can?t just go somewhere and discover him. But the trouble here is that the inquirers are pre-committed to a certain method: searching for God the way they might search for a new invertebrate, or a new asteroid, or a new law of nature. God will not be found this way; in fact, he resists being found this way. He is a personal being, and so he takes the initiative in revealing himself. And therefore, certainly, he will not let people find him by methods that presuppose their own autonomy.
But the new mind renounces any claim to autonomy. And the result is that the new mind finds God everywhere. In Romans 1:19?20, Paul says that God is clearly revealed in the entire world that he has made.
My friend Vern Poythress, in his Redeeming Science, argues that scientists must believe in God, because scientific laws, by their very definition, bear divine attributes. Scientific laws are omnipotent and universal, personal in character (that is, rational and communicable in language), incomprehensible, good, beautiful, just, even Trinitarian, in a sense.
So the evidence for God in the world, viewed of course by the new mind (how else?) is vast and deep. Nothing is excluded. Paul is right to say that God is ?clearly? revealed in the creation.
But some believe that there is overwhelming evidence against the existence of God. That evidence comes from the undeniable presence, indeed the intolerable weight of evil in the world. It seems that if morality requires God, immorality disproves him, leaving us in an evidential standoff.
The argument against God is this: If God is good, he wants to eliminate evil. If he is all powerful, he is able to eliminate evil. But evil exists. So there is no good, all-powerful God.
Defenders of Christianity (?apologists?) have not neglected this argument. There are maybe nine or ten standard rebuttals to it. What is most helpful to me, however, is to see how the Bible itself deals with this argument. For this problem is not something unique to ?modern man.? Evil has been around since the fall, and the ancients were as troubled about it as we are. Indeed, we can say that the main story of the Bible is precisely about evil: its coming into the world, God?s remedy, and the success of that remedy.
The new mind trusts that God alone has the final word about evil. The message of the Bible displays what God has done, and is doing, about evil. And it displays his own agony as he joins with us in our suffering and pain. He is in Jesus, as he descends to the lowest depth, in death itself. So the new mind trusts that he, and only he, has the final answer. Without him, as we have seen, good and evil have no meaning. With him, we have a friend who carries us through the deepest valley of the shadow of death. So evil is itself an evidence for God.